Rapiergroup and Digital Asset teams worked collaboratively to overcome several challenges to meet the objective for Sibos 2023.​
​We looked to create a cohesive environment that featured presentation areas, hospitality, a range of networking and meeting spaces all within challenging rules and regulations of open sides, and areas that could feature walling and enclosed spaces.​
​In addition, the space allocation within the hall required high level branding at the forefront of the stand. This was achieved through the architectural manifestation of the company's logo that not only created impact but divided the stand into distinct zones without the compromise of sightlines into the booth and of course neighbouring stands.​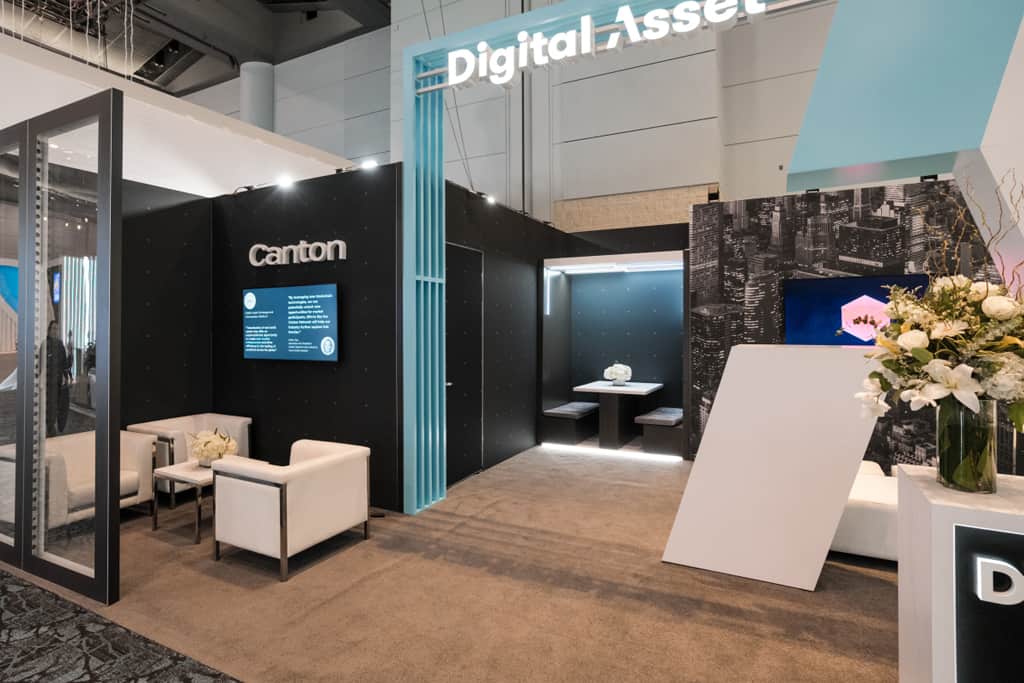 ​