These are the three things that we feel make us unique, along with our promise to all of our clients.
We are not just about doing what we have been asked to do. Our clients value us for our honesty and passion for doing what is right.
They like that we question and challenge. That is how we get the right results, and we guarantee that they are measurable.
We are honest, transparent, curious – always asking how conferences, events and exhibits can be delivered at the next level. Paired with our creative insight, strategic experience and faultless agility and execution, the result is event excellence every time, built around you.
It's all backed up by our promise to our clients, measurable results guaranteed.
Ensure you do the right thing
Honest, trusted and authentic
Measurable results guaranteed
This is our proven process. It's how we work and applies to everything we do. This is what you would experience from working with us.
We pride ourselves on our professionalism, it's what reassures our clients and allows them to focus on their jobs, without worrying whether their agency is going deliver to expectation.
Our aim is to always deliver above expectations, and any surprises are ones that will delight!
DISCOVERY
Aims
Objectives
Strategy
Pleasure & pain points
What is the problem we are solving?
ANALYSIS
Measurable results
Audience personas
Skills required
Success factors
Set KPIs
Insights
IDEATION
Framestorming
Brainstorming
Journey mapping
Concept development
Prototyping & testing


DELIVERY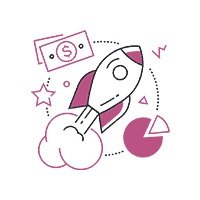 Aims
Objectives
Strategy
Pleasure & pain points
What is the problem we are solving?
REVIEW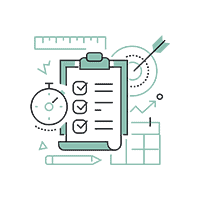 Qualitative research
Social listening
Impact & measurement
Competitor analysis



LEARNINGS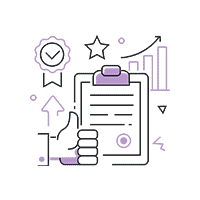 Debrief reporting
Spend analysis
Sustainability
KPIs



We understand what's important to you
At Rapiergroup we understand what is important to our customers. Selecting the best talent within the industry is of course important, but it is the approach we as individuals and as a collective that has the greatest impact in any relationship and successful project delivery.
We genuinely care and take the time to be inquisitive to understand your business and your customers. Without this insight, we cannot build the relevant team with the skills, consistency, and depth to meet your objectives.
Your business is important to us, and so every client has a clear and transparent account team, with quality assurance built in through our proven process, senior management team oversight and industry leading quality standards.
With these foundations, we understand the bigger picture. We will provide you with a solution driven team that understands excellent delivery and logistics are a given for any project.
We will go above and beyond, driving your project forward within agreed deadlines, honesty, professionalism, enthusiasm, and of course respect.
Rapiergroup is dedicated to a sustainable future for the events and exhibition industry. We're a proud member of isla, an independent body founded by events professionals and industry leaders. isla brings together expertise from across the entire events sector and empowers agencies with the confidence, knowledge, and resources needed to confidently and consistently deliver sustainable events.
Rapiergroup is using TRACE, the definitive carbon measurement platform for sustainable events, powered by isla, the industry body driving events to a net zero future.
Rapiergroup is committed to helping both our event and exhibitor clients as well as our suppliers comply with the regulations and ensure that processes are effective whilst not unnecessarily complicated. Find out more about our ISO standards.
We're delighted to have been recognised on behalf of our team and our clients for several leading global industry awards.
Find out more about the awards we've won.
Rapiergroup's foundations stretch back to 1954, when Rapiergroup was part of a wider body of companies. Following an acquisition in 1988, Rapier Design Limited – trading as Rapiergroup – emerged as an entity itself, project managing exhibit design and execution for a range of defence and security clients, including Marconi Systems and British Aerospace.
Fast-forward over three decades, and Rapiergroup is now an award-winning creative agency producing exceptional events, experiences and exhibitions around the world and online for the financial, automotive, pharmaceutical and medical, and defence and security sectors.
Our offering includes all aspects of conference and event management and delivery globally, including: creative consultancy, conference organisation; event strategy, production and logistics; digital; content and communications; and our best-in-class design capability.
Our resumé is among the fullest and most impressive in the events industry. What powers it? Our passion and purpose: Connecting people and brands.