Corporate Events Strategy: The Complete Guide for Your Business
A well-designed corporate event experience can trigger an emotional response in attendees, generating a level of engagement that's almost impossible to achieve via any other marketing channel. The effect: greater brand awareness and a higher propensity to buy your product or service in the future.
However, it's not easy to pull off a great corporate event. It begins with detailed planning and a strategy that sets out exactly what you want to achieve and how the event experience will deliver commercial value.
Businesses need to spend time distilling their thoughts and ambitions into a comprehensive brief that provides the framework for the entire event, from logistics through to the creative concept. If they neglect this phase there's a real danger the event will be a waste of time and money.
But with a well-defined strategy in place, your business can design an event or exhibit that delivers a wow factor while also conveying the right message and delivering real ROI and ROO.
In this guide we'll look at all the elements that add up to a successful corporate event strategy, including goal setting, writing a brief, design, and measuring success – advice grounded in our 30 years of planning and running corporate event experiences.
Throughout, we've linked to other articles on our blog, as well as case studies with deeper insight into the different steps involved in event planning.
---
For an event to be a success, it needs a purpose and a reason to exist. Without first defining the 'why', there's a danger the event will be aimless and the client won't get a return on their investment.
Therefore it's important that we help clients define their strategy before developing their creative and metrics for measuring their performance.
Here we've outlined some of the most common event goals and reasons why an event should exist.

1. Brand awareness
Events are a great way of building brand awareness. The key is to maximise brand visibility and consistency before, during and after the event.
Before the event, businesses should promote their brand's stand or event sponsorship. At the event, all elements of their stand should be on-brand, including staff uniform, signage and marketing collateral.
Giving away gifts, running a competition or encouraging delegates to sign up for a post-event newsletter are good ways to boost awareness further by prolonging the event experience.
---
---
2. Lead generation
Many businesses use events for lead generation. It's a unique opportunity for sales teams to have conversations with many prospective clients and build out the sales pipeline.
The method of data capture requires some creativity, as people are no longer willing to spend time filling in a long form or digging around for a business card. The 2017 Cannes Lions saw attendees wearing Connect Bands, enabling them to swap information simply by bumping wrists with another person. Their data was then instantly synced with the Cannes Connect app on their phones.
Digital data capture can make the process fast, easy and fun, while the use of innovative technology reflects positively on your brand.
3. Sales
In the right context, events can be a great place for businesses to make sales and increase their revenues.
For this to be successful, exhibitors need to make it as easy as possible for delegates to make a purchase, which requires detailed product information, a variety of payment methods, and sales staff who are trained to close transactions quickly.
4. Product launch
A successful launch event should focus on three things; providing information, demonstrating a product or service, and driving delegates to want to find out more.
The mechanics of the product demonstration will vary depending on the product or service on offer, but in the right context events can give delegates a tangible way to experience the product and generate real buzz around the launch.
And while the event provides the springboard for product awareness, it needs to form part of an integrated marketing campaign involving content, PR, paid media and more.
While all events are unique, successful events are always underpinned by a well-defined purpose.
Whatever you identify as your overall goal, it needs to be articulated at the beginning of the event planning process so that everyone involved knows what they are aiming for and how to measure success.
---
A detailed, well-articulated brief is fundamental if your event is going to be a success.
It provides the framework on which the event will be built, covering off everything from the creative concept through to the technical detail of how to ensure it all comes together on the day.
It's understandable that businesses may not be familiar with the process, so at Rapiergroup we undertake a comprehensive briefing exercise before each event. This provides the starting point for a collaborative engagement.
Each brief should cover three aspects of event delivery: the strategic, functional and pragmatic.
Here we'll examine some of the strategic and pragmatic details that should be included in a good event brief.
Strategic
The strategy is the most important element of the brief. It establishes the event's purpose, the style and direction, and measures of success.
The key elements of the event strategy include:
1. Who you are and what you do
This might sound obvious, but it's important to establish who is commissioning the brief and what the business does.
For example, big corporates might operate in more than one sector, or offer both B2C and B2B products or services, so it's important to clarify these details upfront.
2. The project's scope
What is the project, what is the scope, and what aspects do you need help with? We also need to understand why you're undertaking the project.
3. The event's context in wider business strategy
As with all marketing activity, an event should be designed to support your wider business strategy. What is your main business goal for this project and how will the event help to achieve it?
For example, Rapiergroup worked with Innotribe, a division of financial services business SWIFT, to create a unique exhibition space at Sibos 2018 that was designed to associate the business with innovation in financial technology (fintech).
The new 'Discover' zone proved to be very popular with attendees and successfully positioned Innotribe as a brand at the centre of cutting-edge fintech trends.
4. Target market
We need to establish who is your target audience, including the key demographics of your intended customer base.
5. Competition
Who are you up against and how is your product or service different to theirs? We'll research their previous event activity and look for ways to surpass them.
6. Tone and image
What message are you trying to get across and what image do you want to portray? Does it differ from your company's normal tone?
7. Goals and measurement
As mentioned in the previous section, it's vital to establish clear goals at the start of the planning process. Everything we do as part of the project will relate back to the overall goal.
We must also establish which metrics we will use to measure success.
8. Existing design and marketing materials
Your current marketing activity provides useful context for the look and feel we need to align with.
---
You may also like:
---
Pragmatic
The pragmatic elements are those that define the parameters of the event and help to align the creative with the logistics of delivery.
These will include:
1. Technical and business constraints
The event's creative concept must consider the technical and business constraints. Most obvious are the technicalities of the event - for example, what is the nature and size of the venue?
Business constraints might include the availability of key members of staff, or your hours of operation.
2. Budget
Your budget will obviously dictate what's possible and what's not. We need this information in advance so we can pitch a practical solution that meets your goals.
A detailed brief alongside a defined budget enables us to find the right balance between creativity, innovation and cost.
Rapiergroup's consultative approach to creating the brief ensures that we have all the necessary detail to enable us to design an event that delivers upon your vision and meets your business goals.
It also provides the platform for innovation and creativity, meaning we can create a truly memorable event experience for attendees.
---
Events often throw up surprises. Suppliers might let you down on the day, guest speakers might come down with the flu, or the local transport workers could decide to go on strike.
However, if you have a good strategy in place you can avoid making silly mistakes and ensure you're prepared for almost any eventuality.
We've come up with a series of dos and don'ts to help you avoid the common pitfalls of event planning.
Do
1. Know what success looks like and how to measure it
We've already mentioned the importance of having metrics in place to measure success, but it's worth reiterating as performance indicators are often tacked on as an afterthought rather than being included during the planning phase.
The key is to select quantifiable metrics that will prove that you have achieved your goal. For example, if your event is designed to build awareness, then track brand conversations across your social media channels.
You may also like:
2. Engage
All exhibitors intend to provide an engaging experience for delegates, so how are you going to stand out from the crowd and do something truly memorable?
The first step is to understand your audience and tailor your offer accordingly, even before the event itself. Consider sending personalised invites based on an attendee's previous interactions with your brand; think about how your presence on-site can be made more dynamic.
Give your audience something interesting and unexpected; otherwise, the only thing they'll take away is a branded pen and flyer.
3. Follow up post-event

Your efforts to engage with delegates shouldn't end when the event closes its doors.
Use your mailing list to gather immediate feedback with a post-event survey. Which aspects did they enjoy the most? What would they like to hear more about?
Recounting the event on social media and in newsletters keeps the story going, maintaining brand awareness in the weeks and months after the event.
Don't
1. Think an event will blow your marketing budget
At a time when many businesses are looking for ways to trim their marketing budgets, event management spend is under particular scrutiny thanks to the visibility of the events themselves.
But instead of shelving your events calendar, look for ways to run a more efficient operation and focus on events that drive the most business value.
For example, shifting from traditional literature packs and gifts to digital collateral and mobile content is one way of reducing waste and encouraging your team to think innovatively.
2. Forget to check the calendar
Selecting a date for your event is a balancing act. You'll never find a free date on the calendar, but you can at least look to avoid any significant diary clashes.
Check for major events in your sector that might compete for your target audience, but also check what's going on near your venue. You don't want to clash with a sporting or civic occasion that will make hotel rooms scarce.
3. Make assumptions

Never assume that someone else has a particular task under control. All key responsibilities should be mapped out and delegated during the planning process.  This includes logistics, design, materials, staffing, and any other aspect of the event delivery. Get everything in writing, so you have a paper trail to prove accountability.
This isn't an exhaustive list of dos and don'ts, but it provides a solid foundation for your event strategy. The key thing to take away is the importance of planning ahead and not leaving anything to chance.
If you have a clear strategy in place then you will be able to deal calmly with any problems that arise in the knowledge that everything else is under control.
---
Design plays a central role in the attendee experience. The aim is to create an atmosphere that enables you to engage with delegates and communicate key messages.
The design should therefore support and amplify your content or message, ideally creating an experience that triggers specific emotions to leave a lasting impression on attendees.
This involves the coming together of many different elements, some of which we'll cover in this section, but you can click on the links to our other articles to learn more about the importance of event design.
Form vs. function
Design plays two essential roles: form and function.
Form might also be referred to as your design aesthetic. It influences the intangible qualities of a space; the atmosphere it creates and the emotions it stirs in attendees. It comes from a combination of elements - space, light, composition and colour, all working together to generate the right feeling.
In the artificial, indoor environment of the typical exhibition hall, materials and textures can have a significant impact on creating the right atmosphere. For example, natural materials might promote a feeling of wellbeing and creativity.
The colour palette will have a big impact on people's first impressions of your event, and should be chosen with your audience in mind. A person's reaction to a colour will vary depending on things like their age, gender and cultural background.
Rapiergroup disrupted the conventional aesthetic at the European Society of Cardiovascular Congress in 2016 by using the colour pink to striking effect. Our award-winning cube design helped Daiichi Sankyo raise brand awareness and achieve excellent visitor engagement.
---
You may also like:
Read our article on the psychology of colour for more on how it might impact your design aesthetic.
It's also essential for event designers to remember that the aesthetic should draw on your brand's established imagery, vocabulary and style. It should extend beyond the event space to the materials that visitors take home with them and the content they engage with on digital channels.
However, form must always follow function. A beautifully designed event is pointless if it doesn't fulfil a purpose and help achieve your business goal.
The functional or experiential elements of your design cover things like control of visitor traffic, the approach of your staff, and how visitors will engage with your event space.
It can be useful to keep in mind the basic principles of storytelling, with a beginning, middle and end. Your event experience needs to engage visitors (by offering something new), meet their needs (by offering something of value), and provide a conclusion (by leading to your desired action).
Tech
Innovative technology can help to define the aesthetic of your event while also generating a lot of buzz and interest.
The tech itself isn't enough, though. You need to get creative with it and make sure it brings your brand message to life. Tech for tech's sake is a quick way to blow your budget without achieving your goal.
We've written about five types of tech that can bring your event space to life, including interactive apps, artificial intelligence and augmented reality. Each of these technologies can make content more engaging and make the event experience more interactive.
Robotics have also been becoming more popular at events, providing brands with both a means of entertaining delegates and an effective communication tool.
Humanoid Pepper partially manned our award-winning stand for Daiichi Sankyo at this year's European Society of Cardiology Congress. As well as charming everyone, Pepper gave out information and answered attendee questions.
Sustainability
Sustainability is a hot topic and offers benefits for the environment and your PR. It's also particularly important for millennials, so is something you need to include in your aesthetic if that's an audience you're targeting.
We've already mentioned the impact that natural materials can have on your design aesthetic, and there are many other ways that you can make sustainability a focal point for your event.
One simple method is to use recyclable or reusable coffee cups. The latter can also act as a branded souvenir that delegates can continue to use long after they have left.
Event organisers can also seek out a renewable energy supplier, or select an event organiser with the ISO 20121 standard. This shows they have an accredited Event Sustainability Management System in place.
The look and feel of your event is the result of a combination of factors. It's about bringing together form and function to tell attendees a memorable story. Done well, the design will have a subtlety that draws people in and generates an emotional reaction without obscuring your message.
Our collaborative approach enables us to strike the right balance for clients, as we work together to ensure that all the elements come together to give attendees a memorable brand experience that fulfils your business goals.
---
Marketers often talk about the importance of driving engagement with their brands, but what do we mean by that?
In the event industry, we want to design experiences that draw people in and elicit an emotional reaction. By encouraging people to participate in a meaningful way, your brand then becomes associated with a positive, memorable experience. Hopefully they'll then also go on to tell everyone about it.
This doesn't happen by chance. It takes careful planning and creativity, much of which we've already covered. But the focus on engagement warrants further discussion, as there are many factors at play here.
To begin, you should read our article about how human senses trigger memories. Events give us a unique opportunity to make a connection through all five human senses, which can have a significant impact on brand perception and awareness.
But how can you seek to maximise engagement at your events? Here we'll cover the different ways in which you can encourage visitors to become participants.
Engagement on-site
The way in which you encourage engagement at your event will differ depending on your industry, your products, brand tone of voice and your goal, among other things. Regardless of these factors, it's useful to have an understanding of behavioural economics and the emotional or subconscious responses that influence our decisions.
Your event experience should play on behavioural triggers such as loss aversion and scarcity value to drive engagement with visitors.
Salience is particularly important in an events space. It's all about making your brand more prominent than the competition and grabbing attention by generating a 'wow' factor. This could be through the use of dramatic lighting, eye-catching colours, or cutting-edge tech such as robotics or augmented reality.
As with all engagement methods, the tactic you choose to employ must be relevant to your brand and the message you are trying to convey. We can look to the experiential retail sector for inspirational case studies - brands such as Madeworn and Sweaty Betty have innovated around the traditional store experience and changed the way we think about events and exhibitions.
For example, activewear retailer Sweaty Betty brings the gym into the retail space, offering classes in pilates, yoga and martial arts. It has built a loyal community of customers by appealing to ambition and a desire for personal growth.
This showcases the importance of giving a hands-on experience and valuable take-homes for attendees.
Importance of people power
What ultimately makes or breaks your event is the people involved. This includes the employees that bring your visitors along on the journey from eye-catching aesthetic to your call-to-action, but also the speakers or guests you invite along to help convey your message.
When finding personnel for your event, there's a decision to be made as to whether you use your staff or rely on an agency. It's a topic Rapiergroup Director Paul Denny covers in our article that also gives an overview of the skills your event staff should have.
Alongside enthusiasm and customer service skills, Paul says exhibition staff must be able to create the crucial 'penny drop' moments. This means they need to demonstrate the value of your event content without going in for the hard sell. Instead, they need to subtly encourage visitors to feel their way towards a decision.
If you're scheduling speakers at your event then you should also consider how you can work with them to increase engagement with attendees. Speakers should be willing to create promotional content, such as pre-event articles or interviews, and should mention the event on their social channels. During the event itself they might do an exclusive workshop with VIP guests, judge an awards ceremony, or take over your social media channels.
We should also mention the importance of creating engagement among attendees. Networking is a key attraction for exhibitors and attendees alike, so think about how you're facilitating this activity. Are there quiet areas where people can mingle and chat?
Event apps can also help in this regard, notifying people of networking opportunities or even providing a digital method of swapping business cards.
Social media
Social media is a great way to extend audience engagement and measure reaction to your event. If people are talking about something, they're engaged with it – and they're promoting its message while they're there.
Encouraging attendees to get involved takes careful planning. You need to give them an experience they're so excited about that they want to share it with others.
In our article on how to drive social media engagement, we cover six factors that can help to generate buzz online.
Offering people something unusual or unique is key. For example, the launch exhibit for Amgen's Repatha led visitors through an immersive space, delivering information through touch and technology. It was engaging and powerful, creating an innovative experience that people would hopefully want to share with others.
---
Ongoing engagement
As an event organiser, your ultimate goal should be to generate ongoing engagement. You want attendees to re-engage with you down the line when they're in need of the product or service you're trying to sell them.
Follow-up surveys, social media and newsletter content all help to maintain brand awareness and encourage people towards practical actions.
If someone has engaged in a meaningful way, they are more likely to become a customer. To achieve this goal, you need to understand your audience: who they are, what they want, and what they will need at each stage in the process.
Understanding their reasons for attending, and their responses to events as individuals will turn your events into experiences.
---
The UK exhibition and trade show sector is worth £19.2bn in spend each year. With that much money being invested, you can understand why we stress the importance of having strong goals and metrics in place for each client.
An exact return on investment (ROI) can be difficult to measure for events. It's not always possible to directly measure the gains in financial terms.
We often prefer to think of event success in terms of return on objectives (ROO). Your project should have an objective, which will then allow you to set metrics to determine the success of the event in realistic terms.
In this section we'll look at the data points you can track from events, example metrics, and how to structure your post-event report.
Data points
The first step is to understand what data points are available. From here you can then decide which are important in measuring the success of your event.
At a basic level you can look at entry and revisit data. What time are people arriving and how often do they come back? This can establish whether you chose the correct starting time and whether you created a reason for people to get there at the beginning of the show. Monitoring entry data will also provide valuable information for running events in future.
Revisit data shows if you're doing enough to attract people year after year. This helps measure the success of your content and on-site experience, and is also a valuable sales tool if you're looking for sponsorship.
Depending on your technical capabilities, you could also track dwell time in particular locations at your event, giving an insight into the most popular areas, stands and talks.
To collect qualitative data, you could commission pre- or post-event surveys. This can give an insight into what people want to see at the event, their opinion of the in-show experience, and feedback on everything from the location to the logistics. You'll gain an understanding of what worked and what didn't, and how to improve the event in future years.
Marketers should also remember to track their existing digital channels, such as email and social media. These provide insights into how people are engaging with your content and the reaction to your on-site experience.
Metrics
The metrics you choose to track will depend on the event goal. This is the most important part of your event strategy as it shows whether you've been successful and achieved your business objectives. It will also allow you to evolve and improve your event strategy in future years.
We already covered goal setting in section two, so here we'll look at examples of relevant metrics.
Brand awareness, engagement and product launches can be measured using many of the same metrics, such as tracking social media mentions, use of event hashtags, or competition sign-ups.
However, there are some differences to be aware of. When tracking engagement, the precise metrics you opt for will depend on what type of engagement you believe is valuable for your business. For example, if you are hosting a virtual reality experience, you should track the number of people that participate.
Similarly, when tracking the social buzz around a product launch, businesses must be careful to separate event activity from other marketing or PR activity.
Goals such as awareness or engagement can be difficult to quantify, so a range of different metrics should be used to give a broad sense of whether the event was successful or not.
Other goals, such as lead or revenue generation, are easier to measure. The metrics you would use in these cases are self-explanatory, but the precise targets should still be agreed during the planning process.
Post-event report
Having set your data points and chosen your metrics, you'll need to collate this information into a post-event report. This will give senior project stakeholders the information they need to make decisions on budgets, messaging, speakers, floor plans and more for subsequent events.
The report should begin with an executive summary – what were your goals, did you achieve them, what are your recommendations for future events – before giving a more in-depth look at the detail.
Make sure you relate the metrics to your initial goal and use benchmarks from other years to give context around the data. At the end of the report provide a conclusion and recommendations for future events.
Ultimately a post-event report needs to give an accurate picture of your return on objective, reflecting both the strengths and weaknesses of the event. The result is an invaluable document that will determine your event's success in the iterations to come.
---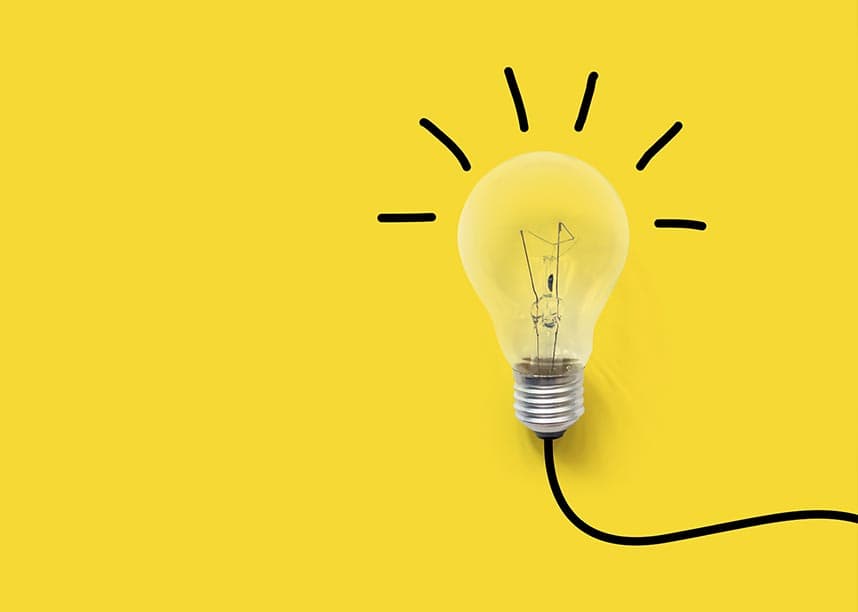 This guide has given you an overview of how to plan, design and measure the success of your event.
As we've seen, the planning and strategy process is fundamental to the success of your project and your ability to evolve and improve your event in future years. Without setting solid, measurable goals upfront, you won't be able to quantify your success or report back to your business with any confidence.
The strategy also creates a framework for your event design, which must marry form and function to deliver a memorable experience that also achieves your goal.
Think about how behavioural economics and emotional triggers can encourage attendees to engage with your experience on-site and post-event, leading to greater brand awareness and delivering a long-term return for your business.
Creating a truly memorable corporate event requires careful planning and a great strategy, but if you follow the steps we've laid out in this guide, you'll give yourself the best chance of setting your business up for success.
---
STAY UPDATED – Sign up to receive regular insight and news.
---